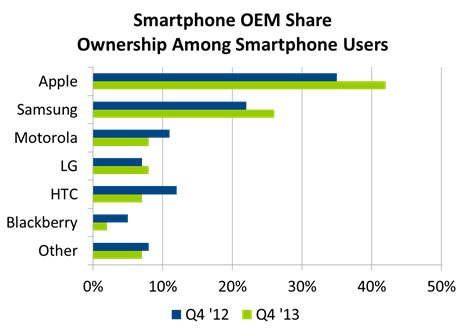 Apple's share of the US smartphone market grew in 2013, from 35% to 42%, according to research and marketshare analytics firm NPD. That increase is greater than any other smartphone manufacturer. Both Samsung and LG experienced gains in marketshare, though they grew at 3% and 1%, respectively.
Thanks to the relatively high price of the iPhone, Apple's device tends to do better in developed markets. The United States also has a history of carrier-subsidized devices, which makes the iPhone much cheaper than in other markets.
Post a response / What do you think?