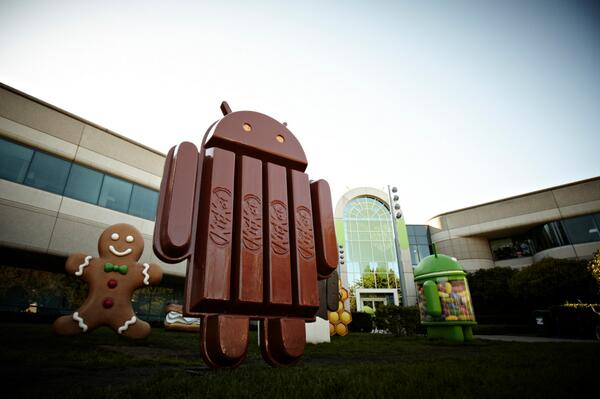 Perhaps only to spite those who believed the next version of Android would be codenamed "Key Lime Pie," Google's Sundar Pichai has today announced that the latest version — which will be version 4.4 — is codenamed "KitKat."
The announcement came with the tweet below, which included the image above.
We now have over 1 Billion Android activations and hope this guy in front of the building keeps that momentum going pic.twitter.com/V0VovgmObl

— sundarpichai (@sundarpichai) September 3, 2013
Longtime Android fans know that Google keeps a courtyard of Android's sweet codenames. That is what the above photo depicts.
Regardless, it's a great way to take away from the Apple news. Give me a break!
Post a response / What do you think?