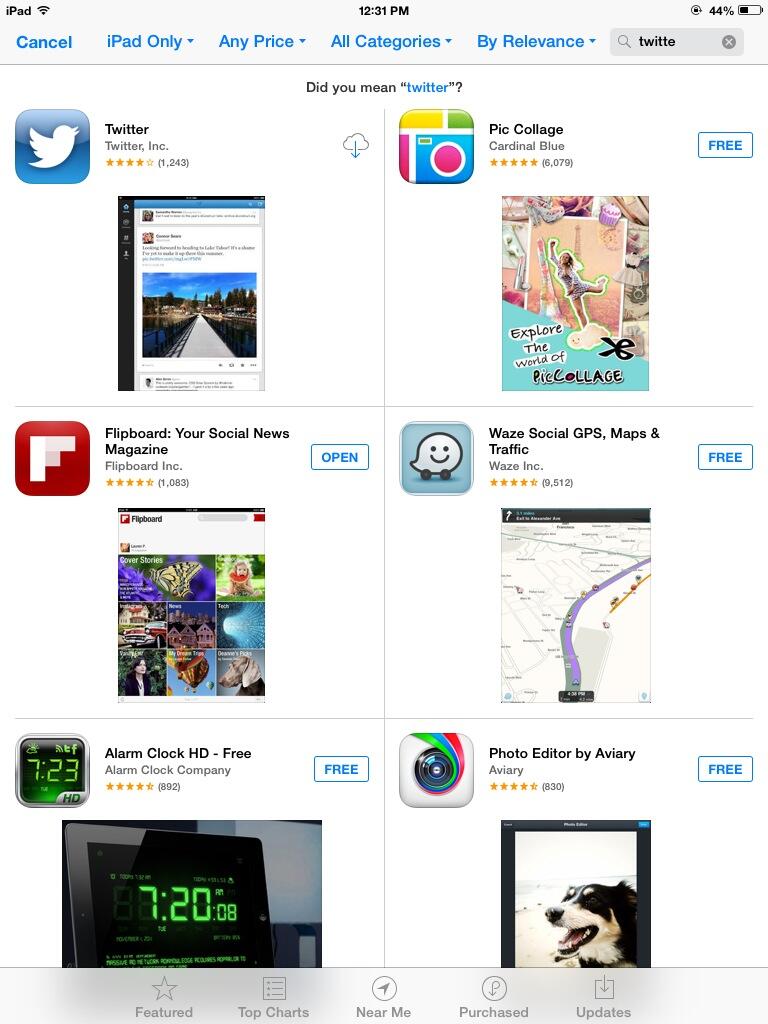 The App Store's search engine isn't the greatest, but when we misspell or miss a letter it's nice to know that a new "Did You Mean" feature will suggest the name of the app we're looking for.
This is just a small addition to iOS 7 that can make a big difference. iOS 7 will be released to the public as a free software update for eligible iPhone, iPod touch and iPad devices this Fall.
What other small tidbits have you found in iOS 7?
Post a response / What do you think?