When it rains it pours, at least when talking about an iPhone launching on the US' largest carrier.
First and foremost, it should be noted that the Verizon iPhone will be up for pre-order on February 3rd at 3:01 am EST on verizonwireless.com (and not apple.com). Yeah, that's soon… very soon. So, if you want a Verizon iPhone as fast as possible, you'll probably be staying up a little late.
So, with that reminder out of the way, let's start things off with some overviews of the various reviews that have been posted in the past hour or so!
Joshua Topolsky, Engadget
If you haven't caught the theme of this review, let us spell it out — this is very much the iPhone 4 that people have come to know and love. It's not the next generation Apple device, it's not a wowee-zowee LTE experiment, and it isn't a revolution in mobile computing. What it is, however, is a big chance to give a large portion of America's smartphone users a crack at a phone they've likely been lusting after for some time. It's also an opportunity to give relief to long-suffering AT&T customers in the form of a usable, reliable phone (not to mention a good way to kill many of the jokes the current phone's calls have created). While it isn't all rainbows and flowers (the data speed issues or the voice / data considerations could be a dealbreaker for some), it does kind of feel like Apple and Verizon did the impossible: they made the best smartphone in America just a little bit better.
Jason Snell, Macworld
Those not well-versed in the ins and outs of mobile phone technology might think that the iPhone's AT&T-only status was merely a matter of an exclusivity agreement between the carrier and Apple. But that's not entirely true: there was an exclusivity deal, to be sure, but there were also serious hardware hurdles. AT&T uses a network system called GSM that's popular around the world, while Verizon uses a different system called CDMA. The two aren't compatible, so no amount of software hacking could get the iPhone to work on Verizon's network. It required a new version of the iPhone with new radios and antennas designed for CDMA networks.

That's what this new iPhone is: a redesign of the iPhone 4 that works with CDMA cellular networks. If you want to switch from AT&T to Verizon, you'll need a new phone. If you get this phone, you can't take it to AT&T later, nor can you roam internationally in as many countries, since CDMA is much less popular worldwide than GSM.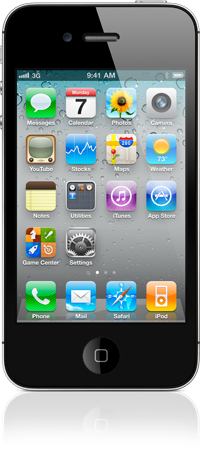 Walt Mossberg, Wall Street Journal
Bottom line: In my tests, the new Verizon version of the iPhone did much better at voice calling than the AT&T version, and offers some attractive benefits, like unlimited data and a wireless hot-spot capability. But if you really care about data speed, or travel overseas, and AT&T service is tolerable in your area, you may want to stick with AT&T.
Lance Ulanoff, PC Mag
I think it's important to note that we are almost four years removed from the initial excitement of Apple's first phone, and there are reasons not to buy a Verizon iPhone. Nowadays there are many strong competitors on a variety of providers and from many different manufacturers. This iPhone isn't even on Verizon's new 4G LTE network, which makes it slower than some of the most exciting phones available today. But the unfortunate reality of these super-fast devices is that battery life is not so grand. Apple and Steve Jobs have always focused on performance in a variety of metrics, and if super-speeds have the potential to kill battery life-perhaps the most important factor in any mobile device-then it's unlikely we'll see a 4G iPhone any time soon. Considering the performance I found with the Verizon iPhone, I do not see this as a problem.

Overall, I liked the iPhone with AT&T, and I like it even more with Verizon. I expect many other consumers will feel the same. Sorry, AT&T.
In a nutshell, reviewers say that it's an iPhone 4 on a network that is generally regarded as better than AT&T's.
Also of interest, Best Buy will being carrying the Verizon iPhone on February 10th. Anyone who was hoping to pick one up there will be able to, though they won't be offering any discounts or promotional events for the launch.
The iPhone 4 is an important device for Best Buy and we are excited to help Apple and Verizon Wireless bring it to even more consumers," said Shawn Score, president of Best Buy Mobile. "Our customers have come to expect Best Buy and Best Buy Mobile stores to carry the best selection of mobile phones anywhere, and offering the iPhone 4 on Verizon's network is our latest effort to deliver on that promise.
Post a response / What do you think?